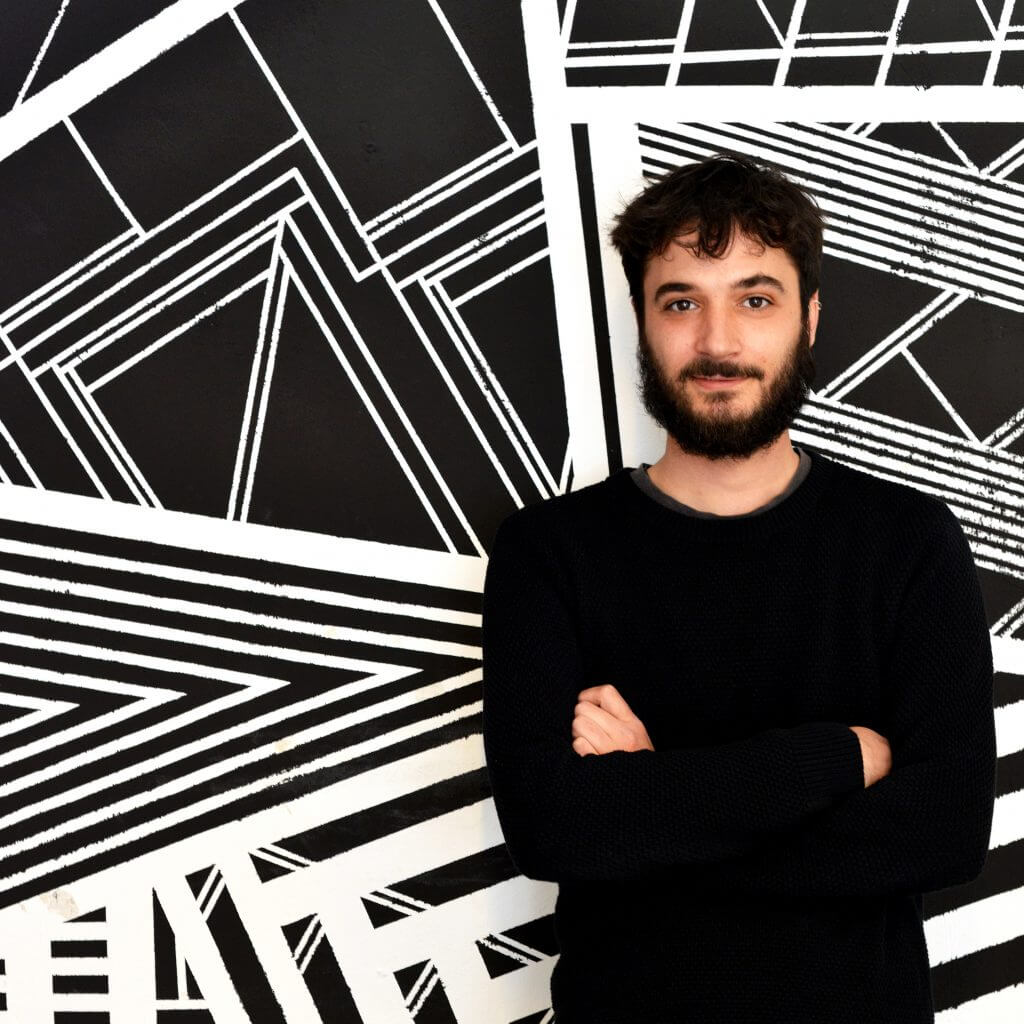 Art is the place Agency is proud to represent and introduce calligraphy and fine artist Daniel Arab.
For all inquiries from collectors and art galleries about a detailed look into his body of work, please contact us under: hello@artistheplace.com
Biography
Daniel Arab was born 1984 in Munich to a German mother and Lebanese father. After the end of the Lebanese civil war in 1987, he and his family immigrated to Tripoli, Lebanon.
In 2006, Daniel Arab moved to Hamburg to pursue his passion for calligraphy arts and began his studies at the Technische Kunstakademie in Hamburg and Berlin.
After receiving his Diploma in Communications Design at Technische Kunstakademie Berlin in 2010, Daniel established his own design label and opened up a creative art space, atelier and shop for his various design products, all under the name of his brand "Colorblind Patterns."
Daniel's passion for Arabian calligraphy is heavily influenced by his love for hip hop, jazz, as well as street and graffiti art, which emerged and was nurtured in his youth while roaming in the streets of Tripoli.
The style of this now Berlin-based fine artist is characterized by his unique style of black and wide shapes, shades and lines of calligraphy which are rooted in the deep and ancient mystique of the Arabian culture of the Mediterranean, which sites at the crossroads of ancient Greek, Arabic, Achamenidian and Babylonian cultures.
Daniel is able to translate these ancient calligraphy techniques into the techno-culture of the 21st century.
His images and paintings are both futuristic and ancient at the same time. He is part of a new generation of Orient–futurists and has created a unique medium to translate his vision through various calligraphic paintings and patterns of shapes and forms, which are recognizably his.
Daniel's timeless work wants to create new stories within broken narratives created by displacement and cultural discontinuities. In so doing, he captures the mood of the current moment and connects with the spaces surrounding us.
With each image he creates a diverse universe of new stories and wants to set in motion the imagination of the viewer for new utopias that are friendlier to our earth and people inhabiting it.
His paintings are powerful, futuristic, universal, all at the same time.